Departments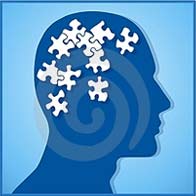 Downloads

Psychotherapy Department
Group Analysis Therapy
Group Analysis, or Group Analytic Psychotherapy, was developed in England in the 1940s by Dr S.H. Foulkes, a psychiatrist and psychoanalyst, while working with soldiers from the Second World War.
...............................................................................................................................................................................
It is derived from psychoanalysis, as well as systems theory, developmental and social psychology, and sociology. At the heart of Group Analysis is the belief that human beings are fundamentally social in nature, living their lives with other people in family, friendship and other social groupings. The sources of many problems encountered by individuals can be found in their relationship with the groups they grew up in, as well as the groups of which they are now a part. Foulkes believed that on this basis, people's problems and difficulties are best explored, understood and addressed in a group context.

Group Analysis is now well established in most European countries, and is the main form of group therapy in the mental health services in a number of these countries, including Denmark, Norway, Portugal and the UK.

Who might benefit from Group Analytic Psychotherapy?

Group Analytic Psychotherapy is a useful and productive way of addressing personal difficulties. It has supportive, problem-solving and psycho-educational functions, with the overall aim of achieving lasting personal change through a non-directive free-associative therapy. As a form of psychotherapy which emphasizes the essentially social nature of human experience, Group Analytic Psychotherapy is a valuable therapy for people with a wide range of difficulties, and can be helpful for:

Individuals who experience relationship difficulties, depression, anxiety, social isolation, low self-esteem.
People who have already been in individual therapy may further benefit from group treatment regarding issues such as difficulty with intimacy and relationship problems.
Others who come into therapy, not because of any particular difficulty, but because they want to understand themselves in a deeper way.

How does Group Analysis work?

A therapy group will have up to 8 people who do not previously know each other. It meets once a week for an hour and a half in the presence of a conductor (therapist).

The therapy group is a 'slow-open' group meaning that other people will join the group as people finish with their therapy. Group members are encouraged not to meet with each other or discuss the group outside the sessions in order to preserve confidentiality and the therapeutic setting.

For it to be a useful, learning experience it would be necessary to stay in the group for at least one to two years.