Departments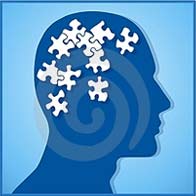 Downloads

Referral Form for Psychotherapy
Departments
Psychotherapy Department
Overview
The Psychotherapy Service at St. Vincent's is a dedicated psychotherapy service offering psychological treatments to the public sector patients residing in Community Care Area 7.
...............................................................................................................................................................................
What is psychotherapy?
Psychotherapy is a psychological treatment, often referred to as "talking therapy". It is conducted by professionally trained therapists, and is used for a variety of conditions, which may vary in severity, e.g. stress, anxiety, depression, emotional problems and relationship difficulties, psychosis and enduring mental health problems.
The object in psychotherapy is for the client to develop changes in their thoughts, feelings, attitudes or behaviours, which will help them to understand and cope with their problems. Psychotherapy also aims to relieve symptoms and resolve difficulties, and thus create a pathway to a more satisfying way of life. Psychotherapy helps clients develop resources and skills that enable them to deal successfully with future problems.
Therapists may use different techniques depending on the problems the client is experiencing and the model in which the therapist is trained. The model or type of therapies available within this service include:
Psychotherapy staff
Staff at the psychotherapy service are from various disciplines including nursing, psychology and medicine. There are 3 fulltime therapists, 3 part time therapists, and 2 therapists who practice on a sessional basis. Therapists are registered with the governing body of their individual disciplines and practice in accordance with a professional code of ethics. Therapists are engaged in ongoing clinical supervision and continuing professional development is encouraged and facilitated by hospital management.
Psychotherapy training
The service also accepts trainee psychotherapists, who as part of their training are required to have direct experience of working with clients. Trainees and their training organisations are carefully vetted, prior to their attachment to the service, and all have ongoing supervision whilst on placement at St Vincent's.
The service holds short in-house training programmes in psychotherapy, which are particularly aimed at staff who are interested in learning more about psychotherapy, so as to use psychotherapy skills in the course of their work.
How to access the psychotherapy service
Referrals to the Psychotherapy Service are accepted from Mental Health Professionals within Community Care Area 7, The Mater Mental Health Teams and St. Joseph's Adolescent Service. The service is open to all clients and their families.
Referrers are asked to complete a referral form and forward it along with a summary of the client's main difficulties to the Psychotherapy Services secretary. Following referral, all clients will be contacted by letter and asked if they wished to attend psychotherapy and to show their willingness by returning an "opt in" form. The purpose of this process is to reduce the number of unattended appointments.
Referral forms are available in all inpatient and out patient departments and are obtainable on request from the secretary of the service.
What to expect at your appointments
During the first number of psychotherapy appointments the client will be asked questions to bring their difficulties into focus. After this the therapist and client will decide together, how often they should meet and what therapy would be most suitable. Usually a contract is made between the therapist and client that outlines the decisions and agreements and the therapy process commences.
Psychotherapy staff work closely with each sector multidisciplinary team and consultation to wards/teams/individual workers is also offered.
Children First
It is important to highlight that this service operates under the Children First Guidelines, which stipulates that any current risk of Child Sexual Abuse (C.S.A.) is reported to the relevant authorities. In cases where there are allegations of C.S.A. the service needs to know what action has been taken in relation to the protection of minors who may be at risk.