Departments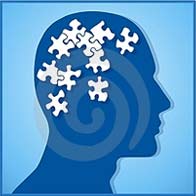 Downloads

Psychotherapy department
Systemic Couples Therapy
Systemic Therapy is a form of therapy based on the belief that psychological problems or psychological symptoms can be addressed within the social context in which they arise.
...............................................................................................................................................................................
The therapy aims to identify the function of the problem, particularly in the family context and helps the clients identify alternative ways to meet their needs. Systemic Therapists see people as having adequate resources for self direction, healing and problem solving and the therapy allows these qualities to emerge and develop.
Systemic couples therapy offers couples an opportunity to explore the difficulties they are experiencing in their relationship in the context in which they occur. Problems which can be addressed are conflict in the relationship, infidelity, parenting difficulties, problems arising relating to extended family, mental health difficulties, loss and separation, and effect of substance misuse.
Systemic Therapists work in a variety of ways, on their own, with another therapist or with a team. If the team option is agreed the arrangements for this will be negotiated with the couple. The team approach enhances the therapy as the team share ideas before, during and after the session. At the first session the therapist will enquire about the coupleís presenting difficulties and their expectation and desired outcome of therapy.
The therapy process entails the therapist asking some questions, which will explore when the problem occurs, each personís behaviour in response to the event and solutions, which have been tried. Actions, which have helped will be discussed as well as factors which may influence the problem.
Systemic therapists will discuss the stage of life the couple is at and the stage of life their family is at e.g. the problems experienced by a couple alone may be very different to those experienced by a couple with adolescent children. What is happening to people in the coupleís wider circle can influence how problems arise and how they are dealt with. Actions, which may help, and the possible outcomes of these actions will be discussed.
Systemic therapists may ask a couple to perform a task between sessions but the main influencing factor on change is the nature of the conversations conducted between the couple and therapist during the course of the therapy. Sessions last approximately one to one and a half hours and are held at intervals of two to three weeks. This interval between sessions is useful for couples to think about/discuss the content of the therapy conversation and initiate any change.